- The number of open workshop seats will be limited due to current government restrictions -

If you would prefer to get the information 1:1 click here for an appointment
Attention Rotator​ Cuff Pain​ Sufferers! Free Rotator​ Cuff​ Workshop
"New​ Rotator​ Cuff​ Workshop​ Reveals​ How​ to​ Get​ Back​ to​ Normal​ Without​ Medications, Injections​ and​ Surgery..."
Thursday, Jul 30th
6:00 PM
911 Hillcrest Parkway Dublin, GA 31021
Enter Your Info Below To Register For The Workshop
Go​ to​ the​ Rotator​ Cuff​ ​ Workshop​ and​ Learn:
1

The​ Single​ Worst​ Position​ to​ Sleep​ ​ in​ That​ Causes​ BIG​ Problems​ in​ the​ Shoulder​ and Rotator​ Cuff...

2

The​ #1​ Biggest​ Mistake​ People​ Suffering​ with​ Shoulder​ Pain​ Make​ Which​ Surprisingly Can​ Lead​ to Rotator​ Cuff​ ​ Surgery...

3

The​ Common​ Causes​ of​ Rotator​ Cuff​ Problems...

4

The​ Top​ 3 Exercises​ for​ the​ Rotator​ Cuff...
Who​ is​ the​ Workshop​ For?
The​ Rotator​ Cuff​ Workshop​ is​ for​ people​ suffering​ with​ shoulder​ pain​ who​ are​ looking​ to​ feel normal​ again​ and​ heal​ naturally​ without​ medications,​ injections​ and​ surgery.
Do​ you​ have​ shoulder​ ​pain​ when​ you:
1

2

3

Reach​ behind​ your​ back?

4

5

Reach​ into​ the​ back​ seat?

6

Do​ work​ around​ the​ house​ or​ yard?

7
Enter Your Info Below To Register For The Workshop
If​ you​ do​ AND​ you're​ looking​ for​ Natural,​ Non-Invasive​ Treatment,​ then​ Save​ Your​ Spot​ for​ the Rotator​ Cuff​ Workshop​ by​ filling​ in​ your​ name​ and​ information.

***Because​ ​of​ space​ limitations,​ the​ Rotator​ Cuff​ Workshop​ is​ limited​ to​ the​ first​ 20 Registrants...
What Do Others Have To Say About The Rotator Cuff Workshop?
"I tore my right rotator cuff playing baseball and my left in an accident. Both were minor tears, but I spent the next ten years of my adult life unable to do many exercises with heavy weights, and as the surrounding muscles in my shoulders grew weaker, I experienced increased pain. I thought I would need surgery or just have to live with the discomfort. But with the Rehab Advantage team's professional help and care, I am now mostly pain-free, I am able to lift heavier weight than before, and I have significantly increased range of motion in both of my shoulders. I without reservation recommend Rehab Advantage to anyone who has rotator cuff related pain!"
Samuel Rogers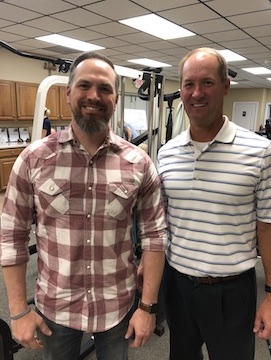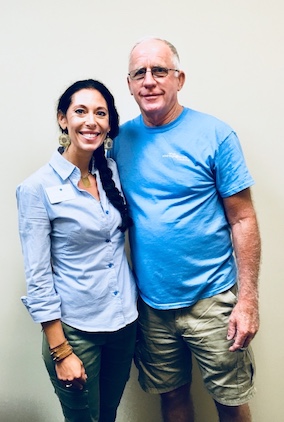 I was having trouble with my shoulder and rotator cuff. It was hurting a lot and waking me up at night. After going through the rehab program for six weeks I have very little pain now. I feel a lot stronger and have a lot more shoulder movement. The therapy helped me avoid surgery! Thanks to Olivia Martin and everyone at Rehab Advantage!
Allen Wynn
I chose Rehab Advantage when my right shoulder began causing me pain during every day activities and even waking me from sleep. I could not reach above my head or throw a ball or lie on my right shoulder without pain. After completing physical therapy I can now do all those things again! I am very thankful for the physical therapy I received at Rehab Advantage! The therapists are wonderful and their knowledge is superb! Thanks to everyone at Rehab Advantage!
Angie Kahrmann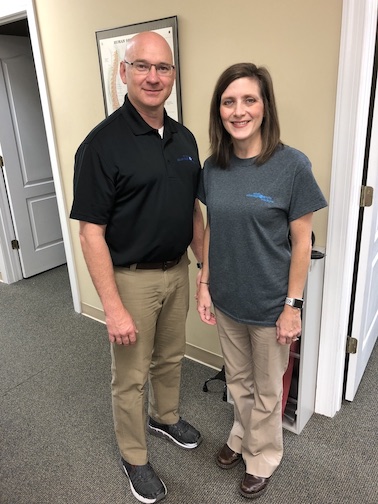 We have limited spots available and space will fill up fast, so register now to avoid missing out.